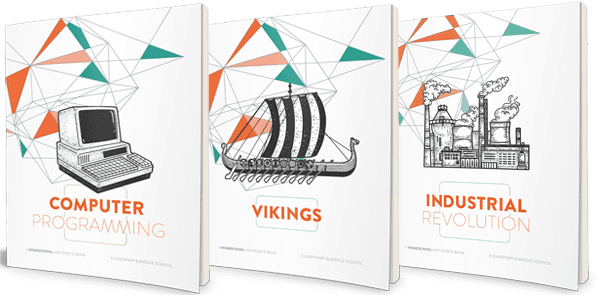 Living Education Unit Studies
Dive into fun exploration with over 100 activity-packed pages in each e-book!
Do you love unit studies but struggle with knowing how to pull them together? These comprehensive unit study e-books take care of it for you! With printable activity pages and links to projects, research locations, and more, you can enjoy a week-long unit study with ease!
With each e-book, you'll find a wide range of activities that help you and your student more deeply explore topics that will whet your child's appetite for learning.
These comprehensive unit study e-books have been designed with the homeschool mom in mind. Each page has been beautifully designed with easy-to-use instructions.
Each book includes:
Step-by-step instructions for using a unit study.
Five days of activities covering language arts, history/social studies, science, math, fine arts, and Bible.
Interactive links for music, art, and research.
Printer friendly pages! Print only what you need from the PDF.
You and your students will love each new book!
With these interactive e-books, you can dive deeply into the study by completing all assignments on each day or take a step back and just do the activities that appeal to your student the most. Either way, you'll find just how fun it can be to explore each subject through the use of a theme.
Save 60% With Unit Study Bundles

Does your student always ask how or why? Do they like to take things apart just to see how they work? Are they always looking for more details? Then they will love the How Things Work Unit Study Bundle!
Feed your student's natural curiosity by teaching them how to search for answers to their questions. As you and your student dive into each study in this bundle, you'll discover the inner workings of not only objects but also philosophies and historical events, helping you take your student's natural curiosity and turn it into a learning tool that will impact them for years to come!
Retail: $120.00


Bundle Sale Price: $48.00
Forensic Science: How are your observation skills? Take them to the next level with this exploration into the inner workings of forensic science.
Hot Air Balloons: Discover how hot air balloons have been made throughout history, the science behind them, and hot air balloon lingo.
Computer Programming: What are the basics to learn to prepare for computer programming training? Find out in this unit study.
Industrial Revolution: How do today's industries work? Many of the building blocks were established during the Industrial Revolution.
Vikings: What do you know about the Vikings? Explore how our approach to history helps us understand the inner workings of past civilizations.
Ancient Wonders: Explore the technology and tools available to ancient civilizations—and how they overcame obstacles to use those tools.
More Learning Fun with Unit Studies

Leonardo da Vinci was never satisfied with observing the world as it was. He wanted to know how it got there! Your student can satisfy that same curiosity with the engaging unit studies in the How Things Move collection.
Movement occurs all around us — in nature and in machines, but also in the function of our society and in events and causes throughout history. In this unit study bundle, you and your student can explore them all! You can even go a step further, learning how to grow and develop observation skills by discovering how the great Leonardo da Vinci himself studied the world around him, observing nature and experimenting with machines.
Retail: $120.00


Bundle Sale Price: $48.00
Bird: Soar through the air as you learn about birds, the science behind the beauty of their flight, and even historical bird facts!
Civil Rights: Certain events are called movements because they move society. Discover how the civil rights movement has impacted our society.
Oceans: From ocean life to lighthouses, from currents to the weather above, movement abounds in the ocean!
In the Mail: Do you know how mail moves from one place to the next? Dive into this unit study to find out!
Leonardo da Vinci: Painter, sculptor, engineer, and inventor — learn how Leonardo da Vinci fits these descriptions and more!
Dogs: Explore all things dogs, from various breeds to dog behavior and everything in between!
Save 60% With Unit Study Bundles

There are so many fascinating things around us! Whether it's diving into history or exploring our world from the tiniest flower to the grandness of the universe, we have much to learn. With the How Things Are Unit Study Bundle, you can explore just a few of these fascinating tidbits right alongside your student!
Even as our students as questions about how things work and why things happen, sometimes it's good to stop and simply take a look at how things have been in the past and how they are today. We can explore from a variety of perspectives through the lens of history, science, math, language, and even the arts. Whet your student's appetite for learning more with the How Things Are Bundle.
Retail: $120.00


Bundle Sale Price: $48.00
Music: Not all of us are musically inclined, but there's something about music for all of us, whether it's the beauty  or history of music or the science and math behind it!
Ships & Sailing: Learn about ships throughout history, the science of ships, the important to math in sailing, and much more!
American Revolution: What was life like during the American Revolution? Learn this and much more in this unit study!
Inventors & Inventions: What does it take to be an inventor? Equip your student to give their own invention a try!
Flowers: Whether your student loves to look at flowers or wants to know how they grow, this unit study will guide them to explore this beautiful part of creation.
Astronomy: Learn about the stars, the planets, and the scientists and astronauts who study and explore them!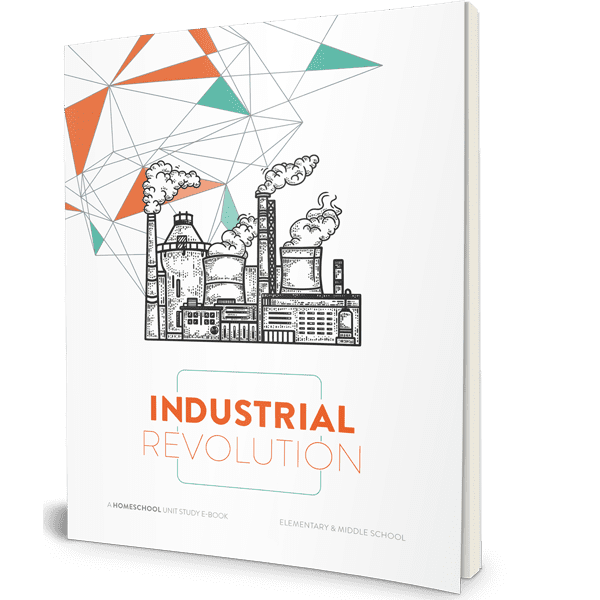 The Industrial Revolution impacted every aspect of life and work. Learn more when you grab this unit study, available as part of the In the Workshop collection.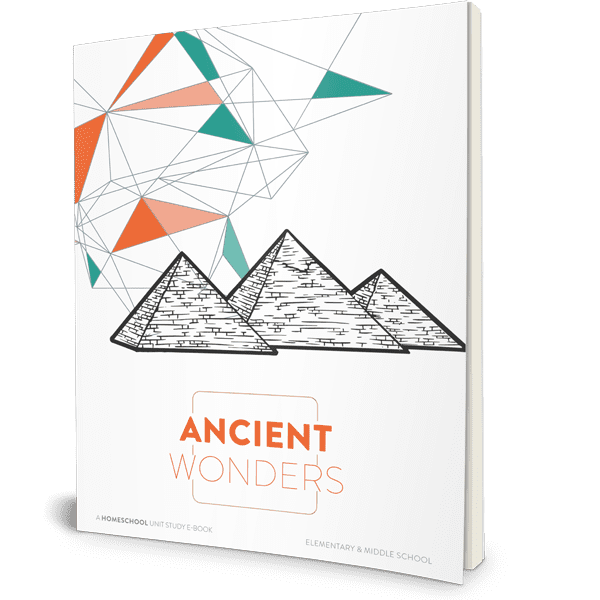 You've heard about the modern wonders of the world. What about the wonders of the ancient world? Learn more in this e-book, available in the Monuments & Moments collection.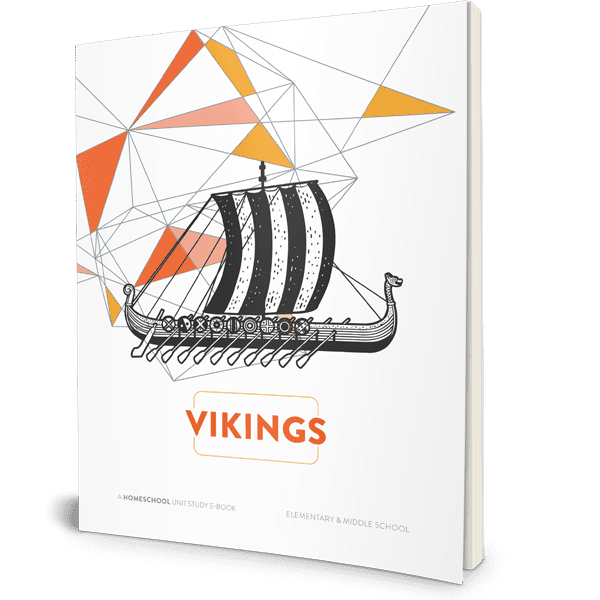 There's a lot more to Vikings than horned helmets and a life of pillaging! Learn all about it in the Vikings unit study, available as part of the In the Water collection.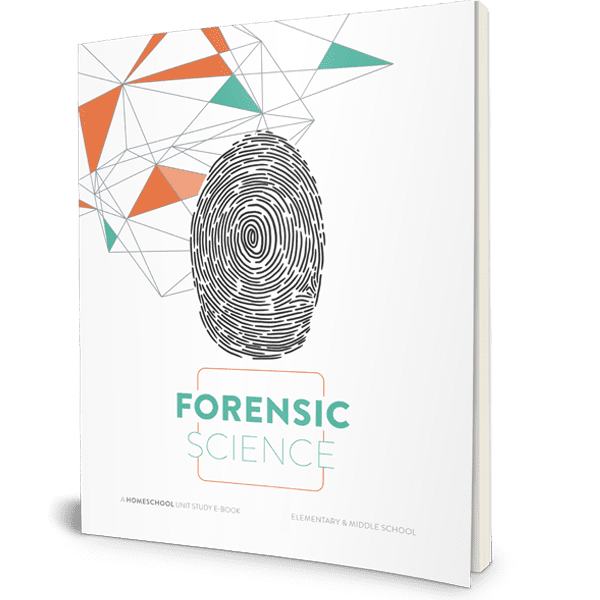 Forensic science helps provide freedom for the innocent and judgment for the guilty. Explore these concepts and more in this unit study, available as part of the Freedom collection.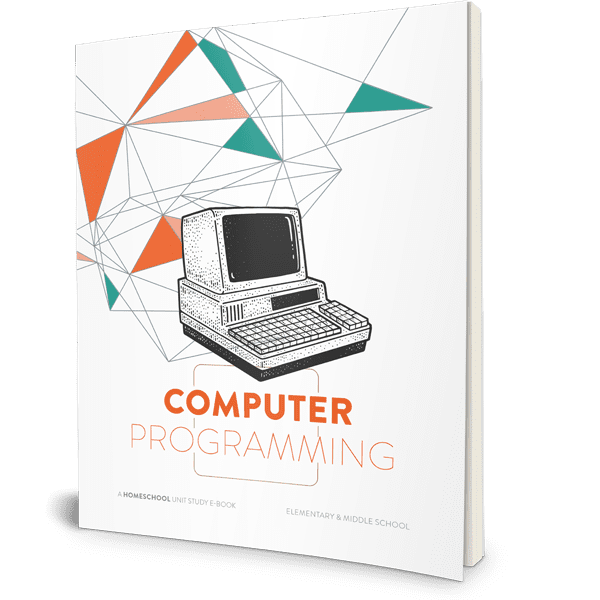 So many basic concepts are necessary for computer programming. Explore these concepts and more in the Computer Programming unit study, available in the Communication collection.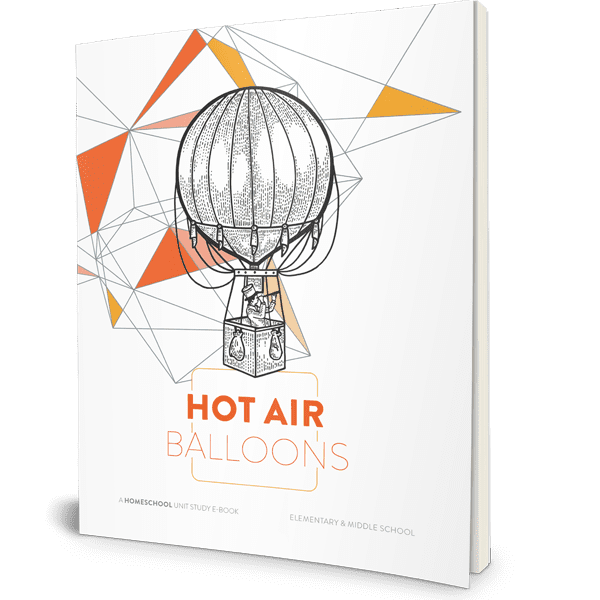 What are hot air balloons made of? How do they work? Find out this and more in the Hot Air Balloon unit study, available as part of the In the Sky collection!