How does a monthly subscription work with a quarterly magazine?
That is a great question! With Homeschool Family Journey, your subscription includes so much more than just a magazine. You also gain access to a Charlotte Mason inspired unit study e-book, as well as an abundance of online resources. When you sign up for a monthly subscription, you gain access to a different set of resources each month of the quarter. Check out the boxes below to learn what you can expect each month.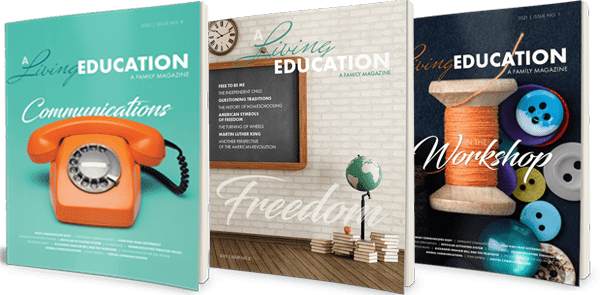 Subscription Access by Month
January, April, July, & October
The print edition of Family: A Living Education Magazine is the core of each quarter's collection! It will be mailed out to you when you first subscribe and then at the beginning of each subsequent quarter, as long as your subscription remains active.
February, May, August, & November
Each article in Family is also published in a digital format, with activities available in a downloadable PDF format. You also gain access to bonus articles and additional downloadable activity pages! All of this is unlocked in the second month of each quarter.
March, June, September, & December
ACCESS TO UNIT STUDY DOWNLOAD
Each collection's companion unit study download is packed full of theme-based, hands-on activities in fine arts, language arts, math, science, social studies, and Bible. This download is available in the third month of every quarter.
NOTE
Your quarterly resources continue to be available as long as your subscription remains renewed each month. If you cancel your subscription, there will be a six-month waiting period before you can start a new subscription. You may, however, upgrade to a quarterly or annual subscription at any time and retain uninterrupted access.